John JR Robinson Biography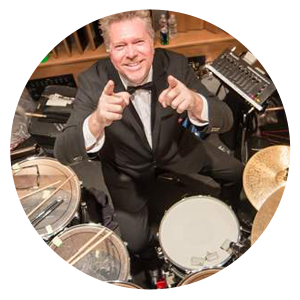 Early Life and Musical Beginnings
Born in Creston, Iowa, in 1954, John JR Robinson's early passion for music led him down a remarkable path. He embarked on his musical odyssey by mastering the piano at the tender age of 5 and later transitioned to drumming at age 8. His unwavering dedication to music prompted him to attend various music camps during his junior and senior high school years, shaping his exceptional talent. Eventually, his musical journey led him to Berklee College of Music in Boston, a pivotal moment that exposed him to a rich tapestry of musical genres.
A Breakthrough with Rufus and Chaka Khan
In 1978, destiny intervened when John was on tour with his own band. Rufus and Chaka Khan, celebrated for their discerning musical tastes, recognized John's extraordinary drumming abilities. Within mere weeks, John packed his bags and embarked on a journey to Los Angeles, where he joined Rufus to complete their 1978 world tour. This marked the inception of his meteoric rise in the music industry.
The Quincy Jones Connection
Later that same year, John's life-changing encounter occurred with the legendary producer Quincy Jones. This pivotal collaboration resulted in his unforgettable contributions to Michael Jackson's groundbreaking album, "Off the Wall." From that point forward, John's reputation as a session drummer of unparalleled skill and versatility was firmly established. His phone began ringing incessantly as artists and producers sought his unmatched rhythmic sensibilities.
Exploring Solo Artistry
While his career as a session drummer was reaching stratospheric heights, John also ventured into the world of solo projects. He released two remarkable solo CDs under his own name: "Funksui" in 2004 and "Platinum" in 2010. These albums showcased his ability to seamlessly blend various musical styles and create distinctive, groove-laden compositions that resonated with music enthusiasts worldwide.
Continuing the Journey: "SRT"
John's musical journey is an ever-evolving odyssey that continues to reach new heights. In recent years, he has embarked on exhilarating musical expeditions alongside his talented trio "SRT," consisting of John JR Robinson, the Hammond virtuoso Mitch Towne, and the versatile electric guitar maestro Andrew Synowiec. With this exceptional ensemble, John delves deep into the timeless roots of the Hammond trio format, enriching the traditional sound with the dynamic presence of an electric guitar as the third instrument. Together, they navigate uncharted musical territories, crafting innovative and soul-stirring compositions that captivate audiences and breathe new life into a classic genre.
John JR Robinson's contributions to the music industry are nothing short of monumental. His influence transcends generations, and his legacy as a legendary drummer continues to inspire aspiring musicians and captivate devoted fans worldwide. Dive into his extensive body of work and experience the extraordinary rhythm and groove that have made him an enduring icon in the world of music.
King of the Groove – The John JR Robinson Story
John J.R. Robinson, celebrating 50 years of making music, is bringing his incredible career to light with his first book, King of the Groove: The John JR Robinson Story in 2023.
The book brings us the behind-closed-doors stories of what it is like working in the exclusive world of an A-List musician alongside legends of the music business. JR gracefully uses his lessons of struggle, triumph and the power of believing in yourself to make success happen. With Quincy Jones (who provides the foreword) and a heartfelt story with Barbra Streisand, plus 60+ A-list musicians providing their stories, this book will delight and inform musicians, music fans and entrepreneurs alike.
From tales of the making of one of the highest grossing songs of all time, "We Are the World", to the first time he met Quincy Jones, his story reveals how a five-year-old, small-town boy just knew he would be playing (all over the world) along-side the living legends of the music industry for his entire career. 
 
The thirty No. 1 All-time hit records JR has played on are just part of his history making accomplishments. He has clocked in more than 6000 recording sessions and over 500 movie and television soundtracks. His groove played a part in over 50 Grammy winning awards, over 200 US Billboard Hot 100 songs as well as more than ½ billion units sold, earning him a permanent spot in Rolling Stone Magazine's, "The Top 100 Drummers of All Time" list.
Musical Highlights
John JR Robinson's illustrious career was built by working with some of the greatest minds and artists in music history including; Quincy Jones, Ray Charles, Michael Jackson, Rufus and Chaka Khan, Lady Gaga, Peter Frampton, George Benson, Stevie Wonder, Elton John, George Duke, Stanley Clarke, Daft Punk, Madonna, Lionel Richie, The Pointer Sisters, Stevie Nicks, Diana Ross, Whitney Houston, David Foster, Steve Winwood, John Fogerty, David Lee Roth, Herbie Hancock, Toby Keith, Clint Black, Eric Clapton, Brothers Johnson, Marvin Hamlisch, and Barbra Streisand, plus a dictionary-sized list of other legendary musicians and music leaders. 
Country of origin:
USA
Personal Website:
www.johnjrrobinson.com
John on SlapKlatz:
"They are the best…"
SlapKlatz Interview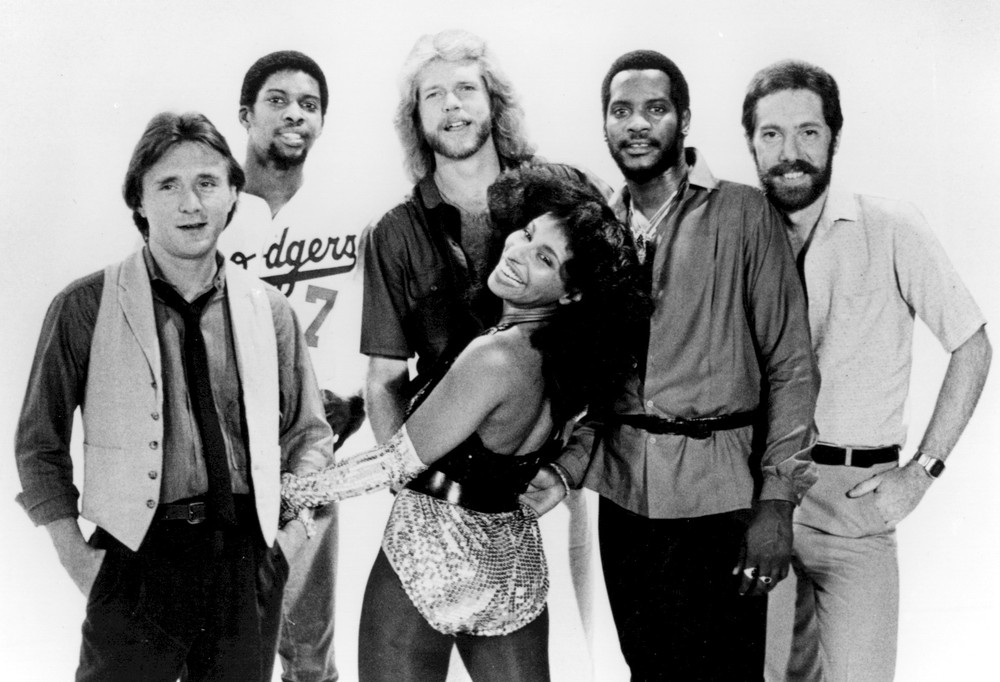 ---
Video content