SlapKlatz PRO Black Damper Gels
With our black semi-translucent SlapKlatz PRO drum damper gels, you get the ultimate dampening kit for drums, in the most versatile color available.
SlapKlatz PRO drum dampeners is developed to give you exactly what you need, in order to make your drums sound it's best.
The array of damper gel sizes here, is what makes them stand out. The smaller gels will enable you to make subtle adjustments, which is often the secret behind a great drum sound. The drum dampeners will not only look cool, but enable you to dampen and control your drums, without killing them.
INCLUDED IN THE PACKAGE
6x small (2 cm) black drum dampeners
2x medium (3 cm) black drum dampeners
2x large (4 cm) black drum dampeners
1x pro quality waterproof carrying case
GUIDE
Read our guide on how to use SlapKlatz here.
CUSTOMER REVIEWS
Read customer reviews for SlapKlatz PRO Black here.
WHERE TO BUY
US customers can buy SlapKlatz PRO Black on Amazon.com.
Other countries - find your distributor here.
OTHER INFO
SKU: SLAP PRO-BK
UPC: 5700002020567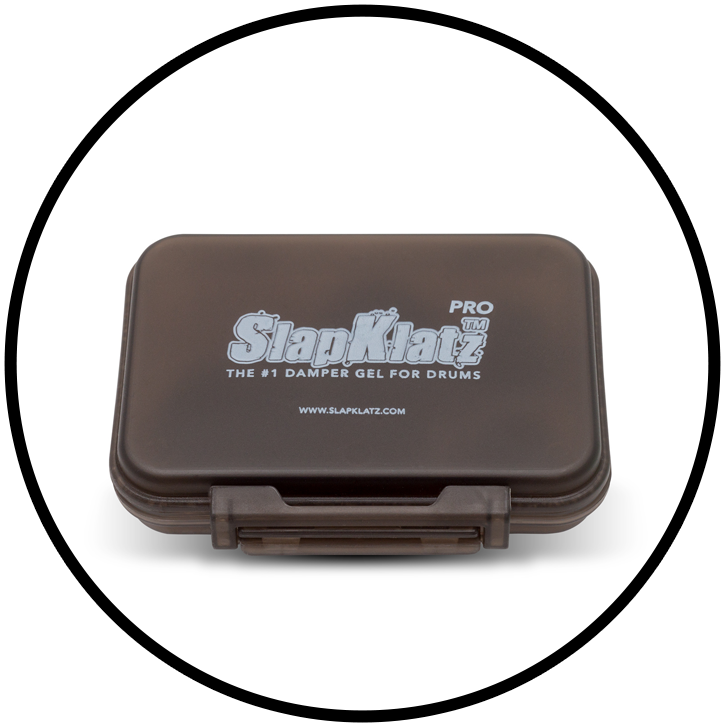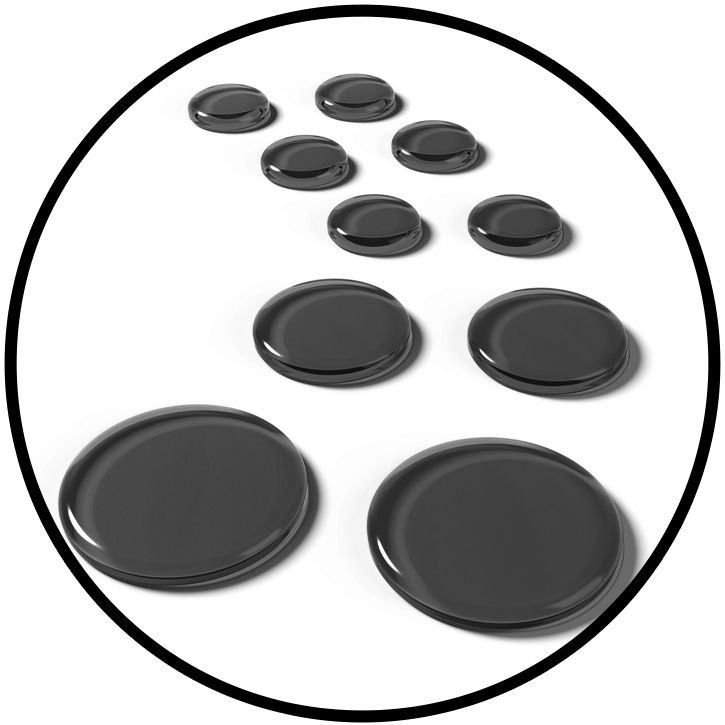 Customer reviews
Everything about this product seems to be well thought out for working drummers on the go... I plan to stick with these, and would recommend them.
These things stick very well; I put a few on the bottom head of my toms with no issues.
The variety of 3 sizes in the pack is very convenient for getting the right amount of focus without deadening to much tone. The flat case is also nice. Solid enough to last, and flat enough to fit in the pocket of a stick bag smoothly.