SlapKlatz Pro Alien Green Damper Gels
When you need to improve and perfect your drum sound, subtle adjustments is often key. And it is actually remarkable how much "doing it right" means, when you want to reach that goal.
With SlapKlatz PRO clear, you have all the tools you need to do it right.
In order to develop SlapKlatz to fulfill those needs, we had to make the right material first. This is both important for sound and practicality. From there we started testing from a wide variety of thicknesses and sizes, in order to develop the best possible dampening kit for your drums.
The result is SlapKlatz PRO.
With SlapKlatz PRO clear, you get 6x small, 2x medium and 2x large clear - almost invisible - damper gels.
The transparent design, makes these dampeners virtually disappear once placed on your drums, whether you are using clear or coated heads.
INCLUDED IN THE PACKAGE
6x small (2 cm) alien green drum dampeners
2x medium (3 cm) alien green drum dampeners
2x large (4 cm) alien green drum dampeners
1x pro quality waterproof carrying case
GUIDE
Read our guide on how to use SlapKlatz here.
CUSTOMER REVIEWS
Read customer reviews for SlapKlatz PRO Alien Green here.
WHERE TO BUY
US customers can buy SlapKlatz PRO Alien Green on Amazon.com.
Other countries - find your distributor here.
OTHER INFO
SKU: SLAP PRO-AG
UPC: 5700002020536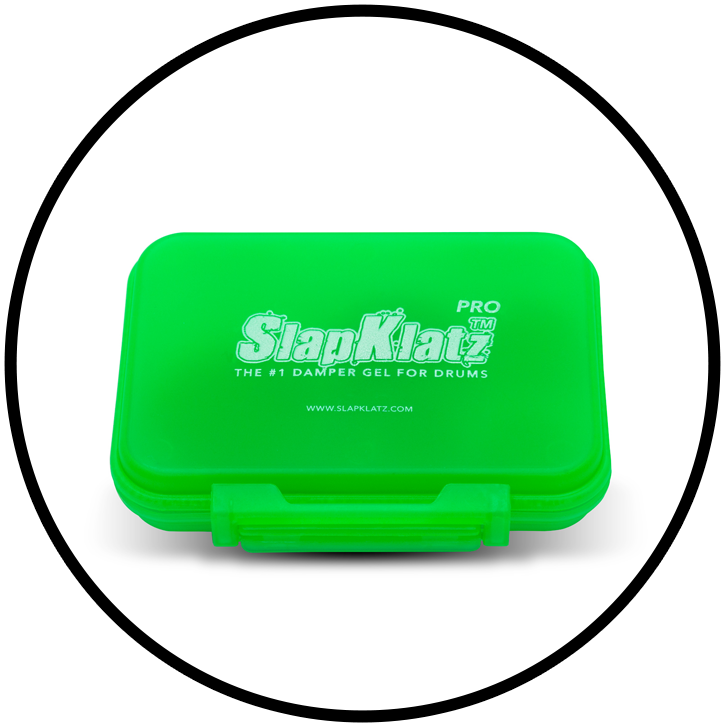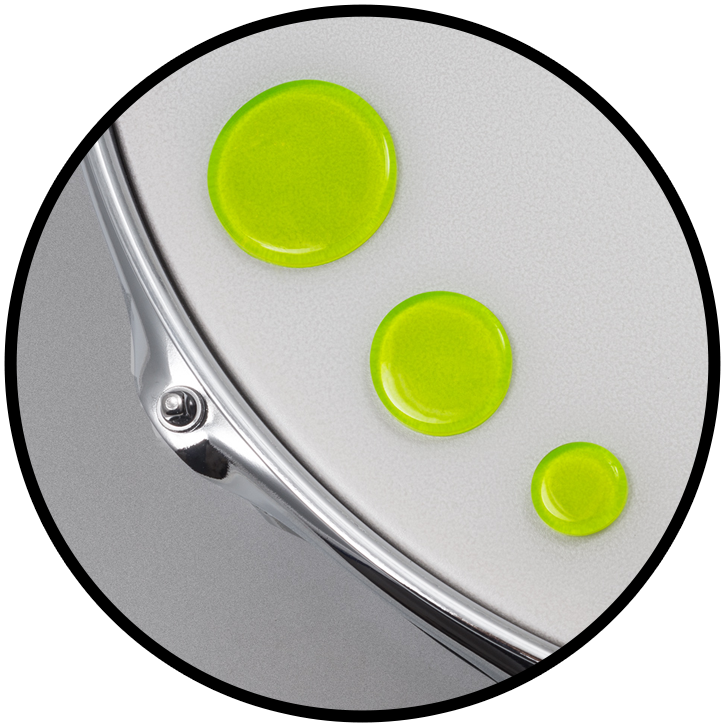 Customer Reviews
A must for all drummers. Slapklatz pro pick up where moongel left off. The different sizes are perfect for getting the desired dampening.
Terrific product. Appreciate the little circles in different sizes and they do the job very well on my DWs. I was also pleased how well it worked on a 20" Zildjian Ping ride that had a little too much overtone.
These really are nice! Cant beat the price, and the different sizes are awesome.
Much better and easier to handle than moon gel. I used half as much and got that deep thud I was looking for from my rack toms. Really cuts the overtones any ring.

Read more customer reviews for SlapKlatz PRO Alien Green here.