SlapKlatz Alien Green Damper Gels
SlapKlatz Alien Green is what we could call our SlapKlatz Classic pack, since this original selection of damper gels was introduced back in 2009.
The first thing that you immediately notice, is the bright green color. It looks really nice - almost lime'ish - in daylight. But wait 'till you see it on stage. Then this product really comes alive! It has a ability to pick up from blue spotlights, which makes it look as if it has build in LEDs.
The selection in this 4-pack is our basic selection, meaning that you get what you need in order to make the most important sound adjustments on your drum kit - at a very low price.
INCLUDED IN THE PACKAGE
2x medium (3 cm) alien green drum dampeners
2x large (4 cm) alien green drum dampeners
1x pocket friendly container
GUIDE
Read our guide on how to use SlapKlatz here.
CUSTOMER REVIEWS
Read customer reviews for SlapKlatz Alien Green here.
WHERE TO BUY
US customers can buy SlapKlatz Alien Green on Amazon.com.
Other countries - find your distributor here.
OTHER INFO
SKU: SLAP 2324C-AG
UPC: 5700002020512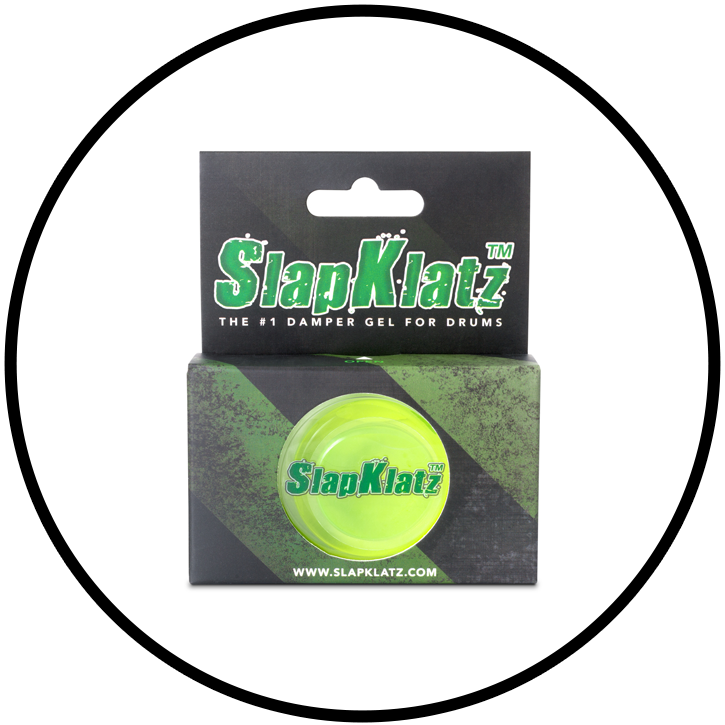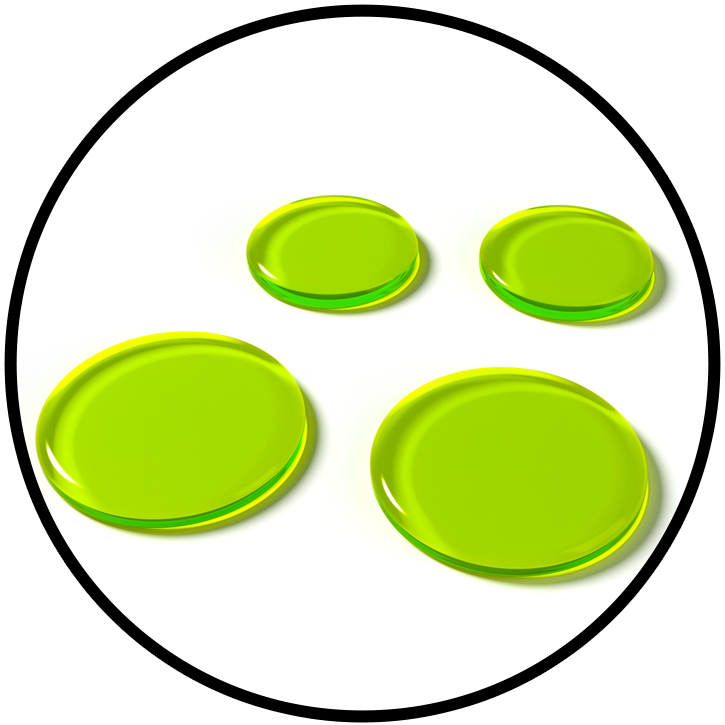 I had no clue that these little jewels existed but they are AMAZING!
I've tried a couple of different gels and I absolutely love these.
It was easy to move the gel wherever I needed to on my toms, to get the "thud" I was looking for. Great product! Thank you!
Awesome
Read more customer reviews for SlapKlatz PRO Alien Green here.