SlapKlatz PRO Clear Damper Gels
When you want to perfect your drum sound, subtle changes is often key. But the way you perform those changes, is really important too. You need to "do it right" so to speak.
With SlapKlatz PRO clear, you have all the tools you need, to do it right.
When we developed SlapKlatz PRO, we initially had to make the right material, since this is both important for sound and practicality.
From there we started testing from a wide variety of thicknesses and sizes, in order to develop the best possible dampening kit for your drums.
The result is SlapKlatz PRO.
With SlapKlatz PRO clear, you get an array of choices, which is exactly what makes it stand out from the rest. You can really fine tune resonance and ring, without sacrificing playing feel or tone.
On top, the transparent design makes these gels almost visually disappear from your drums. Whether you are using clear or coated heads.
Included in the package
6x small (2 cm) clear drum dampeners
4x medium (3 cm) clear drum dampeners
2x large (4 cm) clear drum dampeners
1x pro quality waterproof carrying case
Guide
Read our guide on how to use SlapKlatz here.
Customer Reviews
We have so many happy users out there. If you would like what some of them says about SlapKlatz PRO clear - have a look here: Read customer reviews for SlapKlatz PRO Clear here.
Where to Buy
US Customers can buy SlapKlatz PRO Clear on Amazon.com.
Other countries - find your distributor here.
Other Information
SKU: SLAP PRO-CL
UPC: 5700002020529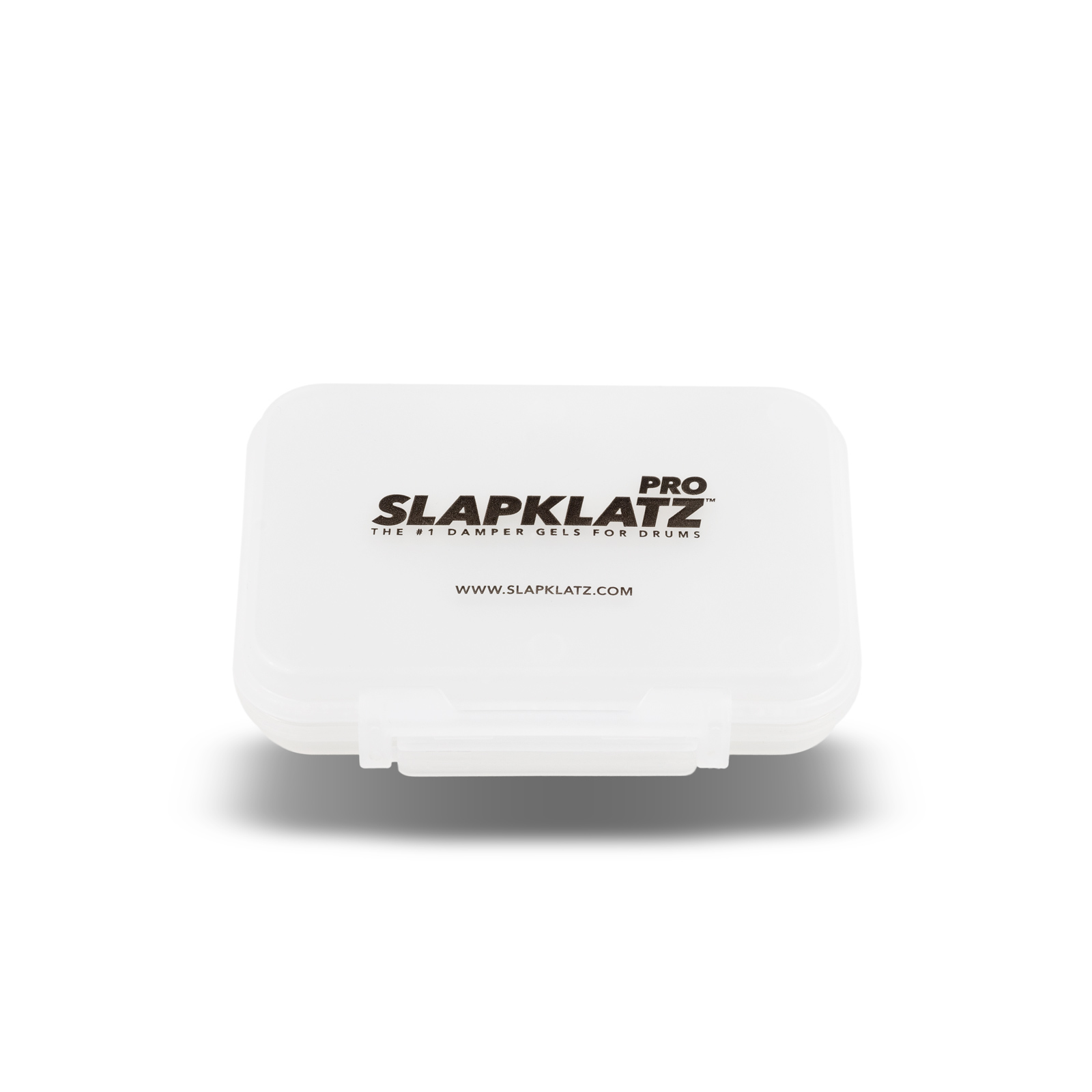 Customer Reviews
I cannot say enough how much I love these damper gels. The variety you get plus a few other really nice features make these dampeners the best drum dampeners out there.
You can also use them to protect your drums from any incidental contact between mounting points or rubbing.
The different size are a tremendous plus! I will say, the adhesive used is pretty impressive so if you change out gels on different drums get an extra pack so you can leave them on each drum being used on them.
These are fantastic products and I recommend them to any drummer. First of all they are clear and don't stand out on top of any heads.